Rebecca Hawker, nutritionist and wellness coach, shares four of her favourite easy recipes. With a stress on the 'easy' here, folks! Bek knows too well that navigating healthy food choices for yourself and the whole family isn't always a doddle. Add to that managing work demands and the endless commitments outside of work, and it's like letting your toddler loose in a busy toy store during a pandemic… #overwhelming! 
As a nutritionist, feeding my family healthy meals should come naturally… except that I also hold several thousand other roles, and I'm only human, so sometimes good food choices can slip to the bottom of the priority list.
By breaking the task down into smaller, more manageable 'bite-size' pieces (pun intended!), it can become a little less chaotic and more habitual. Here are my four favourite super easy, flexible, go-to recipe ideas below.

Build your own stir-fry
The ultimate, versatile, quick weekday meal.

Ingredients
¼ cup tamari
1 tablespoon honey
2 cloves garlic, crushed
1cm cube fresh ginger, grated
1 small red chilli, finely chopped (optional)
juice of 1 lime
1 teaspoon lime zest, grated
1-2 tablespoons coconut oil or extra virgin olive oil
1 brown onion, sliced
500g chicken (beef or pork), sliced into strips
2 cups 'colourful' veggies (I use whatever is in the fridge—usually broccoli, carrots, capsicum and red cabbage), chopped

Method
1. To make the stir-fry sauce, combine tamari, honey, garlic, ginger, chilli, lime juice and zest, and whisk together. Set aside.
2. Heat half the oil in a fry pan or wok over medium heat. Fry onion and chicken until browned. Transfer onion and chicken to a bowl, cover with foil and set aside.
3. Add remainder of oil to the fry pan and fry vegetables until just cooked.
4. Add the onion, chicken and stir-fry sauce to the pan. Mix well until combined and heated through.
5. Serve with brown rice or noodles.
Choc energy slice
Boost your kids' energy levels during the day by packing this yummy slice into their lunchbox. NOTE: contains nuts.
Ingredients
10 Medjool dates, pitted and roughly chopped
1 ¼ cups organic rolled oats
½ cup LSA
2 tablespoons sesame seeds
3 tablespoons raw cacao powder
¼ teaspoon sea salt
1⁄3 cup hulled tahini
1⁄3 cup coconut oil, melted and cooled
2 tablespoons maple syrup
Method
1. Place all ingredients in a food processor and pulse until well combined—mixture should be soft and hold together when pressed.
2. Grease and line a 20cm square baking tin. Add mixture and press down evenly with the back of a spoon.
3. Cover and freeze for 40-50 minutes or until firm.
4. Remove from the freezer and cut into 10 bars. Store in an airtight container in the fridge for up to 1 week.
* Or to make bliss balls, roll tablespoons of the mixture into balls and coat with desiccated coconut. Swap out LSA for extra oats for a nut-free version.
Vegetarian pasta 'bolognaise'
This delicious, hearty vegetarian meal will satisfy the whole family.
Ingredients
500g whole grain pasta
1 tablespoon extra virgin olive oil
1 brown onion, finely diced
2 garlic cloves, crushed
1-2 cups processed vegetables (I use sweet potato, cauliflower, broccoli and mushroom)*
1 tablespoon dried mixed herbs
1 700g jar organic tomato passata
1 400g tin crushed tomatoes
2 tablespoons good quality basil pesto
Method
1. Cook the pasta in a large saucepan of boiling water following packet directions.
2. Heat oil in a large fry pan over high heat. Fry onion and garlic until onion is soft. Add the processed vegetables and herbs until aromatic. Add the passata, crushed tomatoes and basil pesto. Allow to simmer while pasta is cooking.
3. Drain pasta and mix in a little of the sauce. Divide pasta among serving bowls. Top with extra sauce.
*Tip: Use pre-packaged, shredded or chopped vegetables.
Last but not least, and one of my kiddies' favourites:
Build you own wraps with shredded, slow-cooked chicken 
Great for lunch or dinner, kids will love helping to prepare these tasty, healthy wraps.
Ingredients
2-4 raw, skinless chicken breasts (alternatively, use pre-cooked, shredded BBQ chicken)
coconut milk or tomato passata to cover
1 tablespoon dried mixed herbs
4 whole grain or gluten free wraps
1 avocado
1 cup baby spinach
1 Lebanese cucumber, sliced
1 red capsicum, sliced
Yoghurt dressing
½ cup Greek-style yoghurt
1-2 tablespoons Dijon mustard
a dash extra virgin olive oil
lemon juice to taste
Method
1. Place chicken breasts into a slow-cooker. Cover with coconut milk or tomato passata and dried herbs. Cook on low heat for 6-8 hours or high heat for 4 hours. Once cooked, use a fork to shred the chicken.
2. To prepare the wraps, place wrap on a flat surface. Spread ¼ avocado over the wrap and arrange ¼ of the baby spinach, cucumber and capsicum along one side. Top with ¼ of the shredded chicken.
3. To make yoghurt dressing, combine remaining ingredients in a bowl and whisk until combined. Drizzle over chicken to taste.
4. Roll up wrap, folding in ends to enclose filling. Repeat with remaining ingredients.
5. Store any leftover chicken in an airtight container in the fridge for 2-3 days or freeze for later use. Also great for tacos, rice dishes, salads, etc.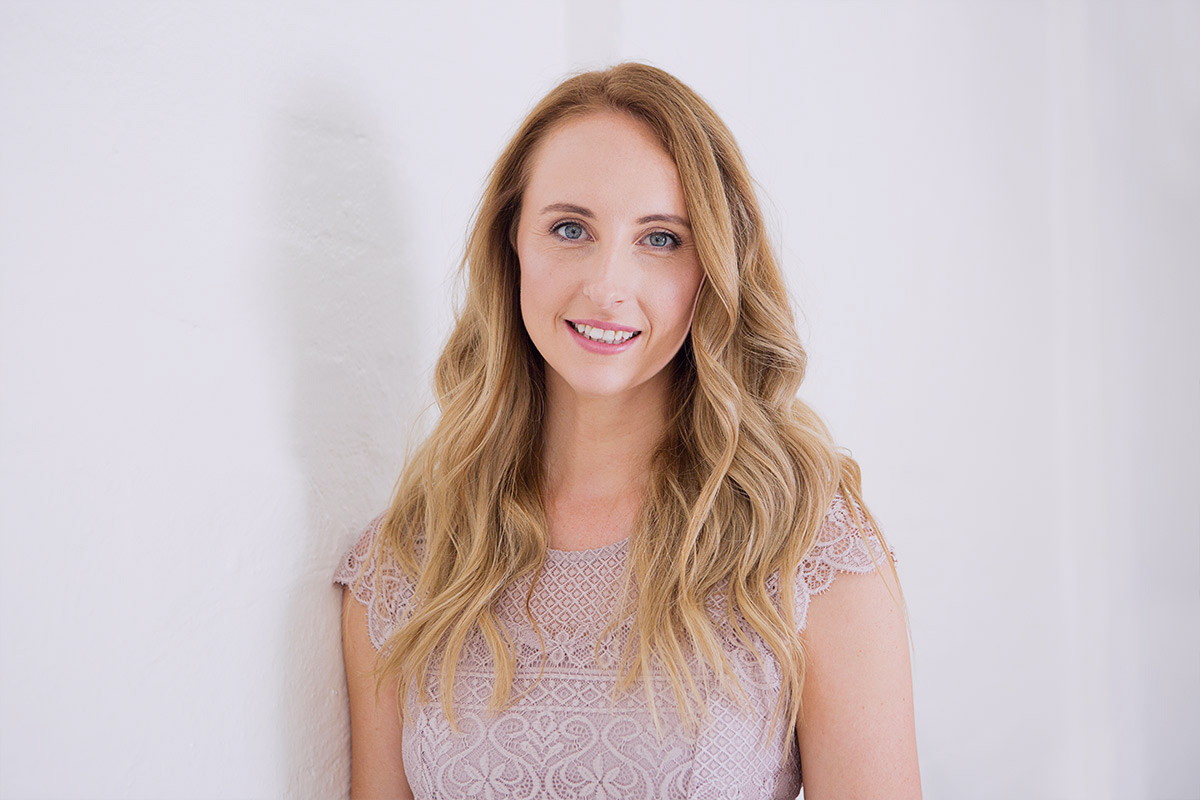 Written by Rebecca Hawker. Bek is a nutritionist and wellness coach who supports busy mums in achieving their health and wellness goals. Through evidence-based nutritional advice and a gentle, heart-centred approach to coaching, Bek is passionate about helping mums learn to prioritise themselves again. Find out more about Bek on her website, Facebook and Instagram.