Whether you're seeking to enhance your policy, practice, workplace culture, employee wellbeing,
creativity, or employee experience – we share your goal, and we've got the right people on
hand to support your organization every step of the way.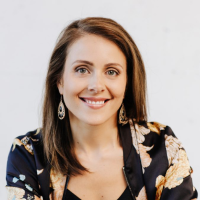 Superpower: Employee experience
Alana Bennett is a self-proclaimed Human Experience Fanatic and Coach, Founder of Connected Experience and has a mission to truly connect humans to organisations, allowing both employees and businesses to thrive. She is a wife, proud parent of 2 boys, an avid baker, reader, connector and is a firm believer of putting her own oxygen mask on first. With over 15 years of experience in human resources spanning talent acquisition, talent management, employee experience, employer branding and generalist roles, Alana has led award-winning transformations and teams.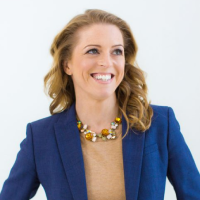 Superpower: Thriving at work
As a coach, co-creator and author Cassandra is guided by an aspiration to support others to reconnect with their true nature, reimagine work and redefine success. She has over two decades of business experience across multiple industries and has held many senior leadership roles, including Global Director of Employee Experience at a global healthcare company where she was responsible for activating the organisation's purpose 'Longer, Healthier, Happier Lives' for their employees across the world.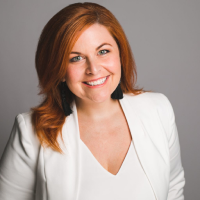 Superpower: Developing leaders and emotional intelligence
Cherie has facilitated hundreds of workshops, keynotes, and conference sessions with one goal, to inspire more heart-centered leadership. Her skills and passion lie in facilitating topics such as emotional intelligence, workplace wellness, and enhancing team culture through authentic, conscious, and courageous leadership."She is the Founder of Luminate Leadership, co-founder of Flight Centre Travel Groups "Parentwise" initiative and was awarded by the Queensland Premier for her commitment to the community through her social media account: "The Kindness Project".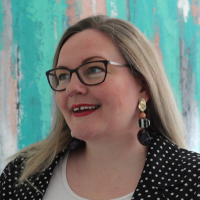 Superpower: Redesigning Equitable and Inclusive Workplaces
Gemma Saunders is one of Australia's leading workplace flexibility strategists and a leading voice on creating more equitable workplaces. With almost two decades of global experience in people & culture, Gemma has led game-changing overhauls to parental leave policies, flexible working and talent acquisition models, resulting in sustainable change and multiple awards. Gemma now runs her own workplace experience consultancy called Workplace Edit and has partnered with both startups and global brands (such as Afterpay and Dyson) to help them find a strategically aligned and equitable approach to people, culture and employee experience.
Want to learn more about our experts? Get in touch!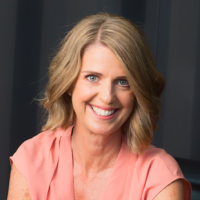 Superpower: Transformational coach and courage champion
With over 25 years of experience in business, leadership, and people development, Kylie is passionate about supporting small businesses, organizations, and leaders to achieve their goals and fulfill their potential. Having worked in senior leadership positions and human resources, she has a deep understanding of what it takes to lead people effectively, create culturally connected teams, and get results. Kylie is also the Founder of The Fearless Way, offering programs, events, and one-on-one coaching and resources to help individuals, leaders, and organizations transform the way they live, lead and perform.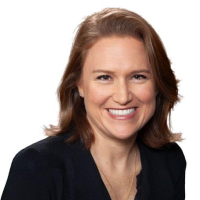 Superpower: People and culture change and transformation
With more than 20 years' experience in people and culture and consulting roles across diverse industries in Australia, Europe and the UK, Melissa is a purpose-driven and energetic leader, passionate about enabling people to thrive in times of change. Melissa loves to co-create and deliver fit-for-purpose transformation strategies that galvanise teams to deliver impactful change, proactive and inclusive cultures, optimised performance, innovation, wellbeing and positive social impact.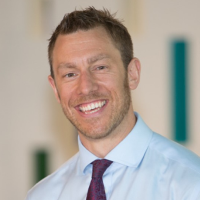 Superpower: Creating elite corporate athletes
Olly originally trained as a Sport & Exercise Scientist and proceeded to work with elite athletes like Jenson Button and Mark Webber at Benetton/Renault Formula One and the British Olympic Gymnastics Team. During this time he became concerned by the poor general health of the corporate worker. Before long, Olly started to do all he could to empower people to regain control of their own health. Olly now has 25 years of health and wellbeing experience; he served as an Executive Director of the Workplace Health Association of Australia (WHAA), Director at the Global Corporate Challenge and Head of Health and Wellbeing at Medibank.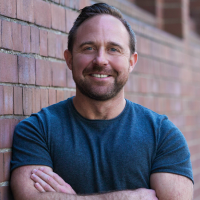 Superpower: Anti-burnout and creativity programs
Sean Hall is a brand ambassador and mindfulness expert for Lego, TEDx speaker, mental health advocate and CEO of human performance consultancy Energx. He works with high-performing companies to build and sustain their competitive advantage, guaranteeing immediate results by using an agile approach that practically connects mental wellbeing, productivity, creativity and inclusion. His experience working with thousands of employees of Facebook, Unilever and Deloitte led him to develop The EX Factor, an employee experience framework to attract and develop the best talent in the market, create innovative customer experiences and deliver superior commercial outcomes.
Still have questions about our experts?
Leave us a message and we will get back to you shortly to discuss how our experts can help your organisation.