At Circle In, we rally behind dedicated working parents who challenge corporate stereotypes and advocate loudly for inclusion and diversity in the workplace. Enter Ghislaine Entwisle, a senior executive whose reputation for actively promoting a higher representation of women in executive leadership roles, encouraging flexible working, and driving real change has us completely awestruck. Ghislaine offers some fabulous career advice and lets us in on how she handles the juggle struggle.
Can you tell us about your career journey?
I grew up in South Africa before moving to Australia for university studies. I did a commerce and IT double degree and started out as an IT risk and audit professional, before moving into corporate strategy, business process improvement and management, and technology consulting. Along the way, I've spent five years living and working in the UK and Switzerland. I've worked at EY, Accenture, and now Protiviti, and enjoyed work experience in the US, China, Singapore, and Indonesia. I am also on the technical advisory board of the Australian Computer Society.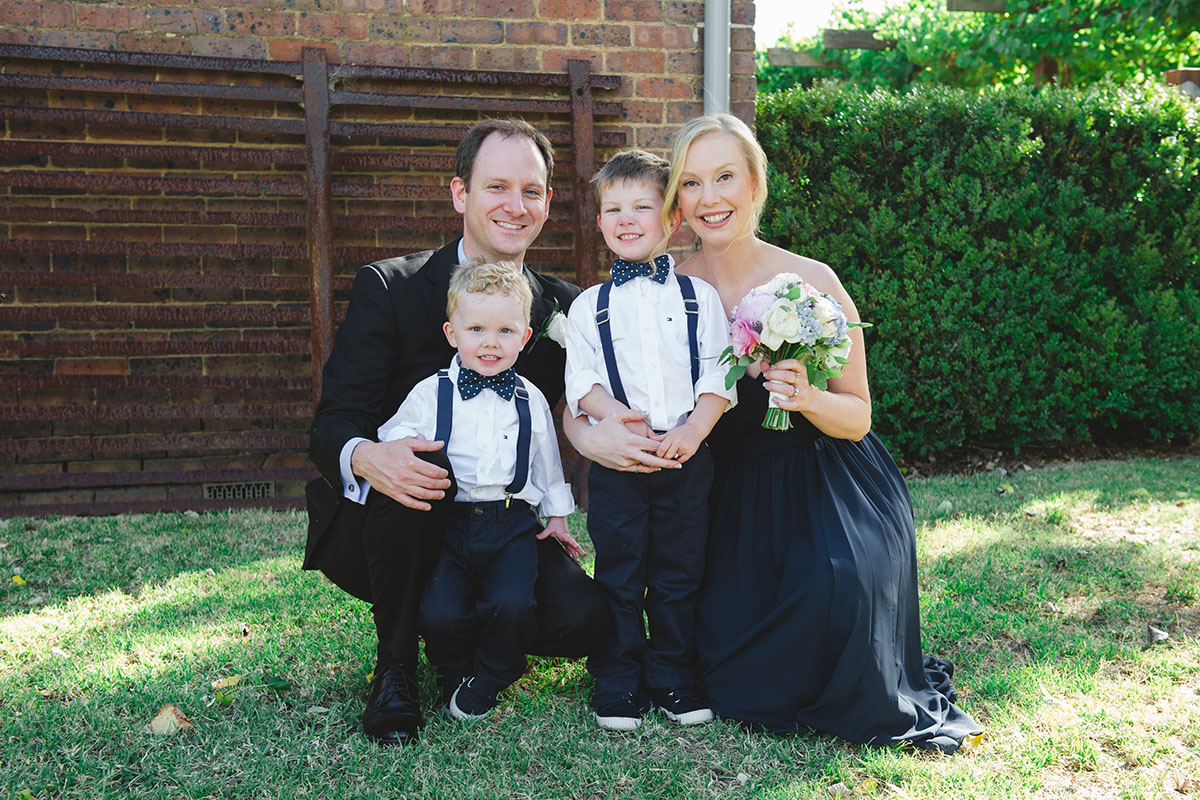 You're a director in a global management consulting company, working part-time. How have you found the juggle of work and family?
I'm not going to lie, it's hard.The juggle is made possible by time management, setting clear priorities, and having a great support network of family, friends, and colleagues.
Working in tech consulting, there are generally very small numbers of women in senior roles in data and digital industries. How have you found this experience? What is your advice for other women considering a career in this field?
I can count on two hands the times in my career when I have been in meetings with more women than men. This experience has made me more passionate about inclusion and diversity in the workforce and the success that comes from it. Women should be bold, take charge of their careers, build their confidence, and be tenacious.
You are also a huge advocate for promoting culturally diverse women and supporting organizations that help women struggling with homelessness, domestic violence, and poverty in raising kids. What do you think the biggest barriers are for women to move into senior leadership roles? What needs to change? What can be done to practically support women?
The top three challenges in my view are a lack of domestic and parenting equality in relationships, a lack of active corporate sponsorship of women, and a failure to champion flexible senior roles for men and women. The excuses for these need to be changed into proposed solutions.
Practically, more companies need to deconstruct their post-maternity onboarding experience and tailor it to maximise retention. Men and women should be encouraged and rewarded for challenging traditional approaches to senior roles, flexible working, and inclusion.
All parents should be treated equally regardless of gender to encourage a degree of work-life integration and foster responsibility for child raising and household management.
You are the proud parent of two children. How has having children changed you? Are you more or less ambitious career-wise?
Having my two gorgeous children has changed me for the better. I am more confident, more ambitious, more risk-seeking, and more willing to take on new challenges.
It can often feel like having kids and a career are mutually exclusive. What are your thoughts on this?
This is true and there are still far too many challenges facing women trying to have both. I think it's important to add the word 'yet' to any woman saying I can't. Resilience is so important and building confidence from any source of strength in your life is key.
What is the best career advice you have ever been given?
Take on fewer responsibilities and fulfill them exceptionally well rather than doing a mediocre job at many things.
Always manage expectations in both personal and professional life. Frustration happens when expectations and observations vary.
Whenever you share your view, share it succinctly with passion and authenticity.
If you don't feel like you're jumping off a cliff once a week, you aren't growing.
If you don't ask, you don't get.
My favorite time of the day is… when I see my kids after school.
Instagram sites that inspire you… Mind Body and Soul, @meditation_and_mindfulness, @simonsinek, @richardbranson, @curtiswiklund, and @beautaplin.
I'm happiest when… surrounded by my family or celebrating a successful work engagement.
I'm addicted to… learning new skills and taking on challenges.
My role model is… anyone who fails to give up and treats each day as a gift.
Discover more Real Stories from our Circle In community HERE.