Play-based learning is a powerful approach to teaching young children because kids are naturally motivated to play. Play builds kids' cognitive, language, and social skills, and helps children organize and make sense of their world. 
Learning experiences in early childhood are vital to children's development. They influence children's life chances, well-being, and attitudes to learning. 
Evidence shows that learning outcomes in play-based programs are higher than in teacher-led programs. It is the basis for the Australian government's Early Years Learning Framework and the reason behind a push for play-based learning programs in preschools around the world.
Messy play in particular stimulates your child's senses; plus, it's exciting, tactile and, most importantly, fun.
Are you okay with messy play: squishing, splashing, squelching, scooping? Or do you shudder at the thought? Either way, we've got some ideas that limit the mess!
Download your messy play bingo here!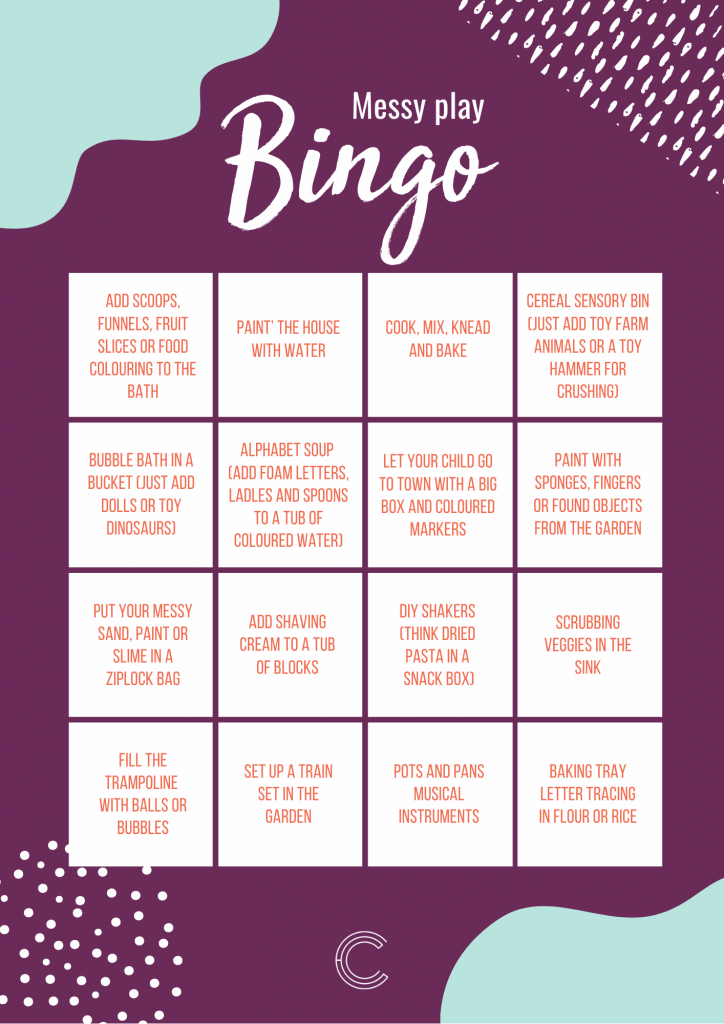 Written by the Circle In team.
Source:
Early Years Learning Framework