The Fatherhood Trap: Why Australian Dads Want To Take Parental Leave But Don't (Or Can't).
Seventy-three percent of dads want to take paid parental leave, but 36% of organisations still don't offer any leave on top of government entitlements.
We heard from 400 dads and the data is clear: dads want to take parental leave but their workplaces don't offer it or don't encourage them to take it.
In fact, 72% of dads say it was their workplace culture or manager that stopped them from taking parental leave.
So now it's up to organisations to create a workplace culture that normalises and supports dads to take some time off work to mark this important milestone.
Find out what dads really want when it comes to taking parental leave and what you can do to support them.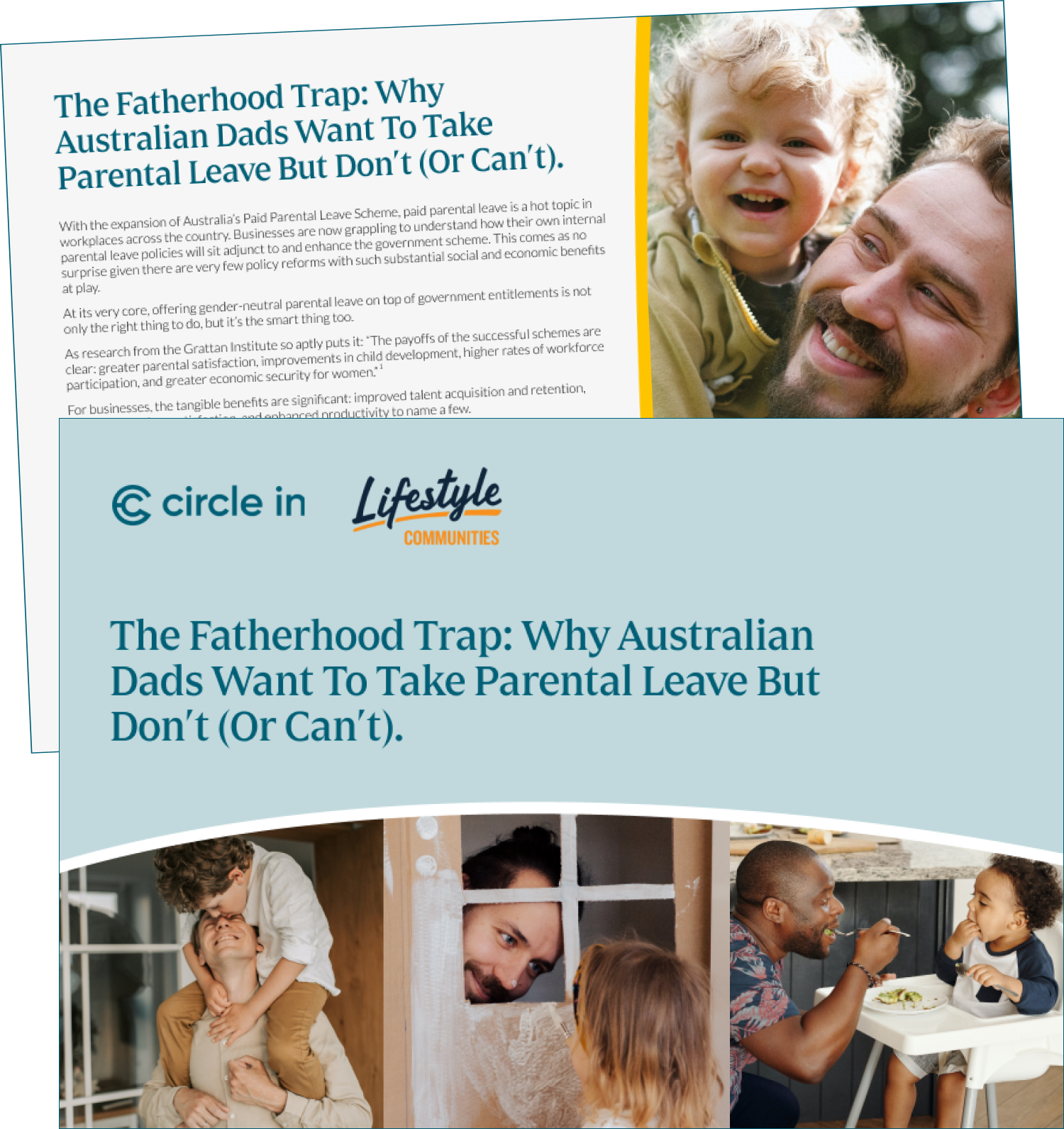 Download the report now for full access to the research.