You're the lead person on a major work project, but its launch coincides with your parental leave. Do you miss out on the career experience or attempt the juggle? Associate Director of Law Squared Catherine Brooks chose the latter, launching a legal tech project when her baby was just months old.
By no means was it easy—flexibility and support were fundamental—but it enabled this mum-of-two to enjoy the best of both worlds. Here, Catherine explains her smart and simple strategies for juggling work and a new baby.
Tell us about your career journey and your current role.
I've been a lawyer now for over 12 years (I can't believe it!), and am currently Associate Director for Law Squared, heading up the employment team. We're an innovative NewLaw [disruptive technology-driven] law firm and, honestly, I'm just always trying to keep up with the young leadership team here as they push the realms of legal services using brains and technology.
You have two gorgeous children. How has becoming a parent changed you? Are you more or less ambitious career-wise?
I cannot understate the way in which having children has changed me. My priorities have definitely changed but not my love for work. Whilst I have to be home by 6PM (otherwise I just miss seeing those sweet faces so much!), I love delving into my work during the day. 
I work in Melbourne city two to three days per week, and then answer calls and emails from home the rest of the week. This balance means that I don't miss key milestones, but I also get to service really interesting clients and keep building up that superannuation balance—all equally important goals in my mind.
Late last year you welcomed your second child, Ray, to your family. Congratulations! During your pregnancy, you set the wheels in motion for the development of a legal tech product for your firm. How did you manage undertaking a large project and looking after yourself during the pregnancy?
I've never been a big fan of pregnancy and what it does to my body. I found the second pregnancy harder just because I couldn't rest as much, and had to run around and carry a two-year-old. 
To manage work, pregnancy and the pending birth, we engaged our first au pair. Our beautiful Caro moved in with us in October 2018, a month before I was due to give birth, so that she could bond with Remy and help me physically through that time. It worked out so well! Caro would carry Remy when I was too exhausted to do it, take him to the playground when I needed to work or rest, and she was also there in the first few days after the birth of Ray to help Remy feel like he was getting lots of attention. 
Now we have our second au pair with us (the lovely Mathilda) and whilst the routine has changed, our gratitude for having this extra set of hands is wonderful.
Another big help during this period was a change in employers for my husband Brendan. Brendan moved to Australian Catholic University who have really great flexible work arrangements, parental leave provisions and carer days, so Brendan has been able to step up and in so much more. I love that when he's home he can really switch off and just be dad and partner.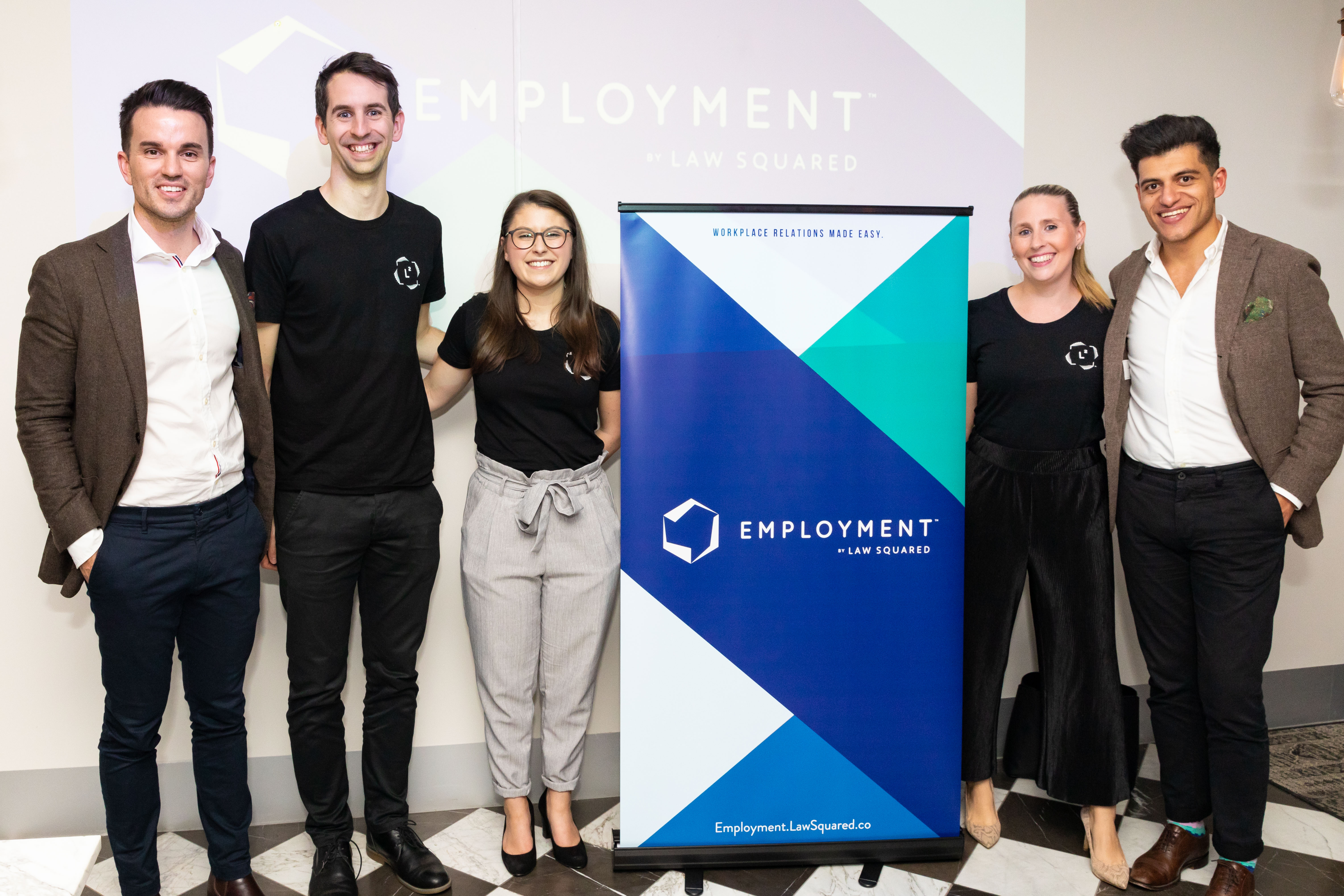 How did you manage to keep the rollout of the project on track despite disruptions caused by pregnancy and Ray's arrival?
Given that we all knew about my pregnancy and the birth date, we were able to factor that into the planning and project management of the building and launch of the Employment by Law Squared platform. Whilst I had the initial idea, my brother Andrew developed the idea into something much greater and then the team of geniuses at Law Squared took the platform to a whole new level. They worked on the project in an agile management context, using one-week sprints to keep the developers and internal team in check. They only needed me to bounce ideas off, check outputs, attend weekly sprint meetings and test things to see if I liked how they were tracking.
I would bring baby Ray to meetings when needed, breastfeed wherever we were, use a nanny to help me if I required chunks of quiet time and change nappies wherever was hygienic to do so! 
The team quickly got used to a baby being around and our founder, Demetrio, was incredibly supportive of having a baby in the office and in meetings. His favourite catchphrase is 'one team, one dream', and I certainly found that I could prioritise family during this hectic time.
We launched the platform when baby Ray was still only a few months old, so of course I just invited my whole family to the launch—mum and dad came along to juggle the toddler, Brendan, my husband was there to hold baby Ray, and clients took their turns cooing over his cuteness! It was exhausting but worth it. 
I didn't have to miss out on a big career experience and I got to cuddle my newborn at the same time. Win win.
What have you learnt from this experience that you would pass onto other working parents in a similar situation?
If you choose to juggle work and a baby then there are no excuses. If you turn up to a meeting unprepared, it's not an excuse that you're holding a newborn. Yes, you're a hero for being able to get out of the house(!) but everyone else will expect you to turn up and do your job so you have to be functioning 110%. Sometimes this is really hard. But so is staying at home doing an unpaid job so choose your hard. Commit to it. No excuses.
How did you feel about returning to work after Ray's arrival? How have you managed your transition back to the workplace?
I actually never left the workplace! I spoke with my boss, Demetrio, prior to Ray's arrival, and we agreed that I didn't need to take maternity leave so long as I could do some work from home initially and then slowly increase my days in the office with the help of a nanny in the workplace. I started slowly, a few hours per week, and then built it up to a few days per week. In that sense I felt like I never left and it was just a constant tweaking of the routine and roster to make it work.
I have managed both my transitions [back to work] as best as I can. Stuffing up occasionally, struggling for motivation sometimes, but always turning up. 
I try and have honest discussions regularly with the team so that they can tell me how they're coping and what they don't like and we do our best to make it work together—in line with both the business's needs and those of my family. 
What have you found most challenging about working and having a young family?
The pull and tug of it all. When I'm home with the kids, I can find it hard—I mean, three hours of imaginative play with a toddler is enough to drive anyone up the wall, right!? But then when I'm at work I do miss being with the kids, particularly if I have to do a dinner/evening event, so I try and limit those.
Also, interstate travel is hard. I do it, but always try and limit it to day trips or take the whole family with me (including the au pair) if it's an overnight trip. Not easy or preferable but again, I prefer to have them with me.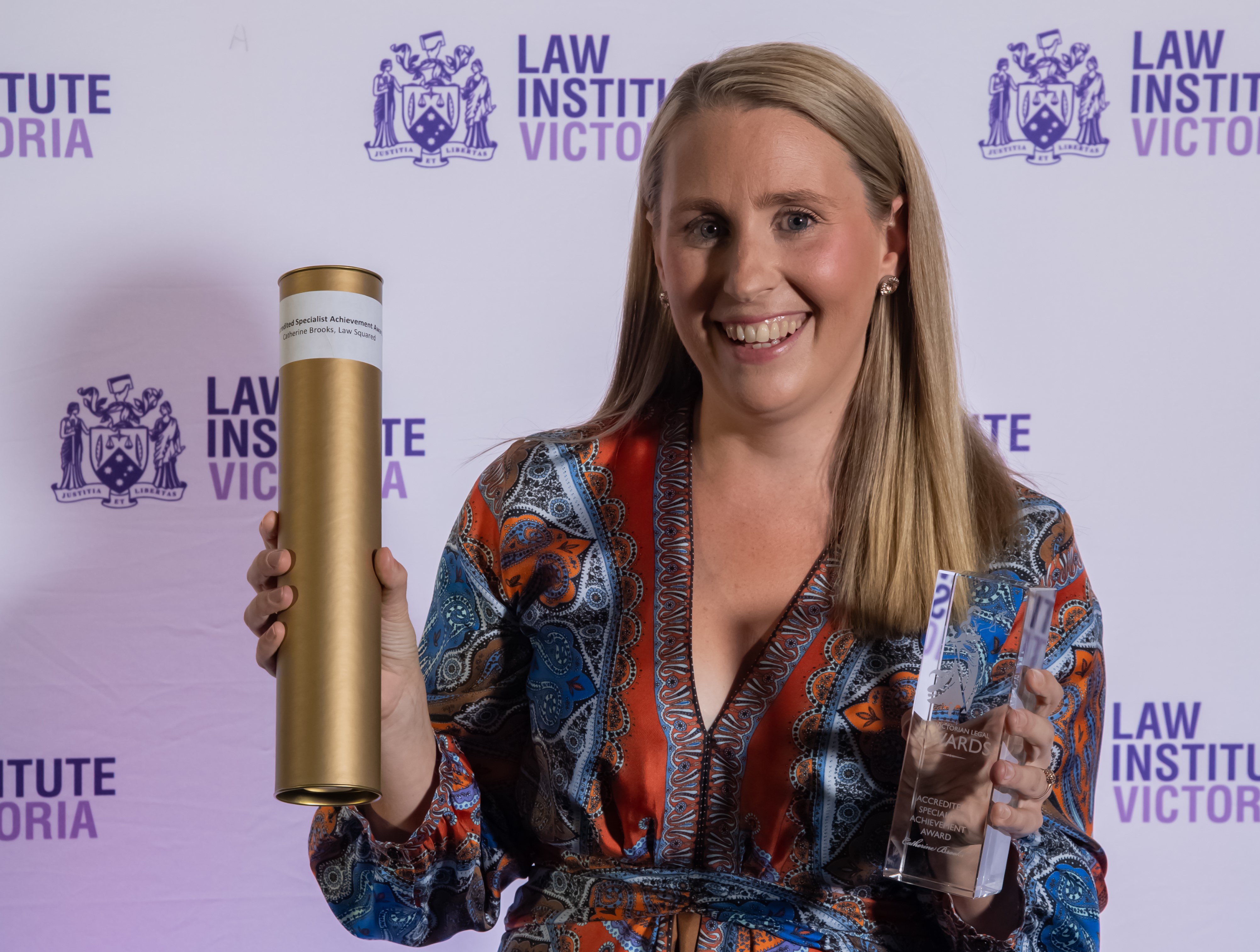 What is the best career advice you've ever been given?
Get perspective by having a life outside of work. Don't sweat the small stuff or the things you can't control. Don't try and guess someone else's motivation, work only with the facts before you.
What is your approach to health and wellbeing? How do you look after yourself with a newborn and preschooler to care for?
I eat as well as I can, particularly because of breastfeeding. I gorge on nuts, avocado, complex grains, yoghurt for gut health, and loads of fruit and veggies. I exercise only with the kids—we do big bush walks on the weekend (hello hiking backpack for the baby and bribery for the toddler!) and walk every day to the playground, parks or river.
Favourite time of the day is…morning. I operate on all cylinders at 6AM and start to wane about 3PM.
Instagram sites that inspire you…@circlein.co of course, also League of Extraordinary Women founder @hatchthatdream, @hilaryduff, Natural Supply Co (for enviro living inspo) and @dayswithgrey as I'm obsessed in her #breakfastinvitation craft ideas to keep TV to a minimum.
I'm addicted to…coffee.
Favourite wardrobe staple for work…wrap dresses by @bysamanthamelbourne as they're perfect for travel, breastfeeding, pregnancy and then post maternity too!
I'm happiest when…with the whole family and we are down at the beach house with my parents.
Discover more Real Stories from our Circle In community HERE.