How Estee Lauder Companies attracted and retained top talent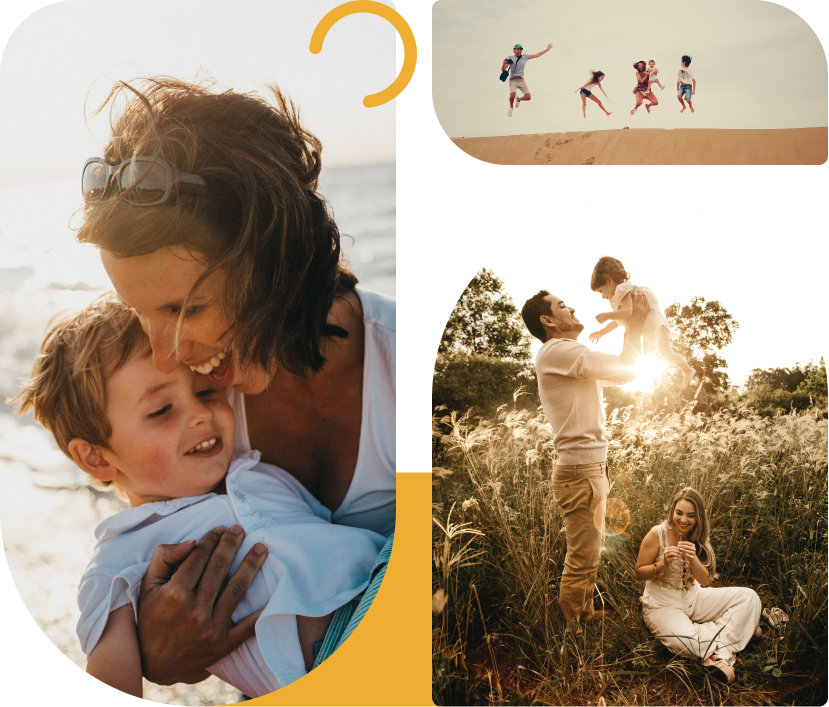 About Estée Lauder Companies
Estée Lauder Companies are a global leader in prestige beauty – inspiring consumers to express their individual beauty. Their vision is to be the most inclusive and diverse beauty company in the world, be both the employer of choice for diverse talent and the brand of choice for global consumers. They are a people first company, respecting and caring for their employees, communities, and consumers.
In 2019, ELC realised that it was imperative to offer flexible benefits and a strong parental leave program that supports its large number of working parents and those on parental leave. Determined to pave the way, ELC partnered with Circle In in February 2019. We spoke to Heidi Philps, HR Director for Estée Lauder Companies Australia and New Zealand, to better understand how they are creating a workplace that truly is family-friendly. 
Prior to partnering with Circle In, ELC's HR Director, Heidi Philps had identified two key problems.
Communicating with employees on parental leave
With a large number of employees taking parental leave, i.e. forming part of the remote workforce, the key challenge was finding an effective way for their. managers to communicate with them. People leaders weren't sure if, when or how to engage and stay in
touch with an employee on parental leave. 
Attracting and retaining employees
There was a looming issue around retaining employees who had gone on parental leave. Often it was because the juggle that modern working parents face was too hard. Additionally, ELC was faced with questions around flexible work benefits and their parental leave offering when they interviewed prospective employees. Needless to say that the answers to these questions weighed in on whether or not they chose to accept a job at ELC.
ELC launched the Circle In portal to its employees in March 2019. The portal provides ELC parents and prospective parents with a range of resources and tools to help employees feel engaged, connected, and supported. Here are a few key conversations that the Circle In portal equips employees to have with their managers:
How can I manage my return to work experience so that I'm setting myself up for success?
How can I seamlessly integrate with the team when I work flexibly (from home?)
How I'd like to keep in touch while I am on leave and why I think this will help me.
These are just a few of the many examples of resources that ELCs parents are provided with. This not only supports current working parents but also helps attract future candidates to a progressive work environment.
"The tools and resources that the Circle In portal provides really allowed us to attract employees coming to the organisation but importantly, retaining the talent that we already had." said Heidi Philps, Human Resources Director.
Implementing Circle In at ELC was a calculated risk, one that Heidi Philps truly believed in. As part of a wider benefits roll out, ELC introduced #ELCfamily – a campaign that brought a sense of belonging for every employee. Heidi and the company leadership agreed that the launch of the Circle In portal was the missing piece within their parental support programs and would fit well within this campaign. 
Confidence in the platform and its benefits was reinforced with the analytics provided by Circle In that spoke to employee engagement and confidence while on leave and upon returning to work before and after it's implementation.
"The analytics allowed us to demonstrate back to the business the investment into the platform was having a meaningful impact on our employees." said Philps.
Having just marked a 12 month anniversary with Circle In (in March 2020), it is evident that ELC's approach has paid off.
"I think the tool literally speaks for itself. It's been an amazing journey. The program is really structured so that the tools are super practical for the manager and the employee." said Philps.
After three months of using the Circle In platform, 90% of ELC parents felt more positive towards EstéeLauder Companies.
After one year of partnering with Circle In, 100% of ELC's parents said they now feel more positive about their employer.
The above findings from our surveys with ELC employees revealed that providing support to working parents beyond existing policies can have a significant impact on employee engagement, morale, retention as well as company reputation. ELC managers now feel far more confident in having parental leave. 

Website
elcompanies.com
Industry
Manufacturer (Beauty)
Location
Global
Results
Significant positive impact on employee engagement, morale, retention and company reputation.
See how Circle In can transform your employee experience
Care for your people who care