How Circle In helped Sportsbet implement an inclusive HR platform for their employees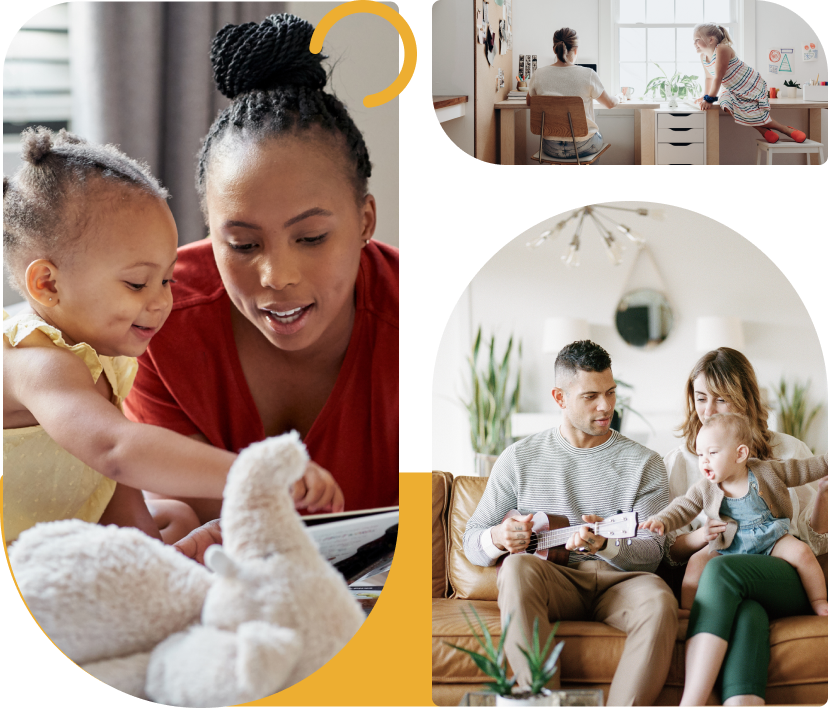 Sportsbet is a leading Australian digital e-commerce business bringing excitement to over 1.2 million Australian customers. They offer a variety of wagering options on a wide range of Australian and international racing and sporting events. The company has 800 employees across offices in Sydney, Melbourne, and Darwin.
Challenge: Make it easy to support all employees
Sportsbet aimed to create a more inclusive culture within the company so all employees felt part of a community.
The company needed to put in place mechanisms that would support its commitment to being recognized as The Employer of Choice for Gender Equality (EOCGE) in the future.
They also wanted to showcase the company's generous parental leave policy and adoption of the policy, focusing on women in the organization.
As a progressive organization, they wanted to support all their people, and not just parents or caregivers.
Solution: An inclusive digital HR platform
"Why Circle In? Simple. It's about doing what's right. Supporting our people through all of life's moments." – James Cowan, Performance & Reward Consultant at Sportsbet.
Sportsbet chose Circle In to launch its new employee platform because of the personalized and customizable nature of the platform and technology. 
They wanted a platform that allowed employees and managers to interact better, and help employees feel included and part of a larger community.
Circle In provides tailored content inside a comprehensive library for all employees so they feel better supported through their journey. It also provides information on planning for parenthood, for working parents to all caregiving situations.
Sportsbet managers can access useful tools and resources like practical conversation guides and automated nudges so they can support employees in a timely manner.
Since everything is available on one platform and automated, it stops duplication of resources and saves time.
Displays all policies and documents in one location
Sportsbet is able to store all its policies, procedures, and entitlements in a central location for easy employee access. It ensures the most updated versions are available to staff and their managers.
Fostering an open and inclusive culture
"Circle In: so much more than just parents and caregiving! It's wellbeing. It's creating a culture of open conversations. A true backbone of support for all people navigating career and caregiving, no matter what stage of life." – James Cowan, Performance & Reward Consultant at Sportsbet.
Sportsbet employees can share their stories on Circle In. It's helped to create a more inclusive culture and deeper connections between the organization and its employees.
By giving employees a platform on which to share their stories and struggles, it inspires others to speak up and share their own experiences, fostering a stronger community and a sense of belonging.
Integration with intranet
Circle In's ability to integrate seamlessly into a company's existing technologies means Sportsbet found it easy to embed the new platform within their Intranet, while creating a dedicated space for parent and caregiver support and resources.
Data-driven insights and reports
Circle In provides real-time reports based on data for better decision-making and allows Sportsbet to pinpoint ROI, which is often difficult to achieve with HR functions.
Additional support for the launch
The Circle In team ran training sessions with Sportsbet employees and HR leadership teams to increase employee engagement and company-wide acceptance of the new platform.
The team conducted three sessions for the launch:
a 30 minutes webinar on the benefits of the platform, a live walkthrough and three strong calls to action for employees to spread the word, share the content and submit their stories

a People Leader session with 40 active participants and a broadcast of the session on Workplace

a P&C session with 80 active participants
The team also provided FAQ packs to managers and employees to help increase understanding of the new system and to highlight concerns and questions. 
"We really appreciated the FAQ packs for managers/employees and HR. They were very useful in supporting the rollout." – James Cowan, Performance & Reward Consultant at Sportsbet.
15% of Sportsbet's entire workforce engaged with the platform in 24 hours. Circle In helped to start important conversations between managers and employees. The platform reinforces the culture and value proposition for employees (EVP) within the organization as progressive and equality-driven. 
More importantly, as an employer that really cares about supporting all employees.

Website
workatsportsbet.com.au
Industry
E-commerce
Location
Australia
Results
15% of Sportsbet's entire workforce engaged with the platform in 24 hours.
See how Circle In can transform your employee experience
Care for your people who care​