Receiving a diagnosis of disability or additional needs for your child can come at a tremendous shock for parents, along with an onset of worry for your child and your family's future. No exception for Natalie Roberts-Mazzeo, whose world was turned upside down following a diagnosis for her second daughter, Chiara. Unable to find the support she desperately needed, Natalie embarked upon a mission to create a community of heart-driven mothers of children with special needs, just like her. She named her project Miracle Mama.
We chat candidly to this inspirational mama of two gorgeous girls about her experience and its challenges, her passion for this worthy cause, and how her impact is reaching families all over the world.
Can you tell us about your career journey?
I worked in corporate for over ten years for a global entertainment company, Buena Vista Home Entertainment (The Walt Disney Company). My roles varied from Business Trade Marketing Executive to National Account Manager. I gained incredible skills along my corporate journey, and then made a career change into health and wellness and became a yoga and meditation teacher.
I am now a life coach, writer and international speaker, yet I was none of these before I became a mother to my beautiful daughter Chiara.
When you were pregnant with your second daughter, Chiara, you found out that your daughter would need treatment for a clubfoot when she was born. This led to a whole series of events that turned your world upside down. Can you tell us about your experience?
At the 20 week ultrasound, Chiara was diagnosed with a clubfoot: a treatable and common condition. Treatment commenced at The Royal Children's Hospital when Chiara was 11 days old. They plaster cast her foot bi-weekly to help it to return to the correct position.
Around the five month mark, I couldn't shake the feeling that something else wasn't quite right with Chiara. I called my paediatrician, who was the first person to really stop and listen. Everyone around me kept telling me not to worry and that I just needed to get some rest, but my intuition was so strong.
Thankfully, my paediatrician helped me investigate things further and an urgent brain MRI was booked in. Nothing could have prepared me for the news I was told: Chiara had suffered a stroke in-utero and as a result would never be able to walk, talk or live a long life. My entire world collapsed. It felt so surreal.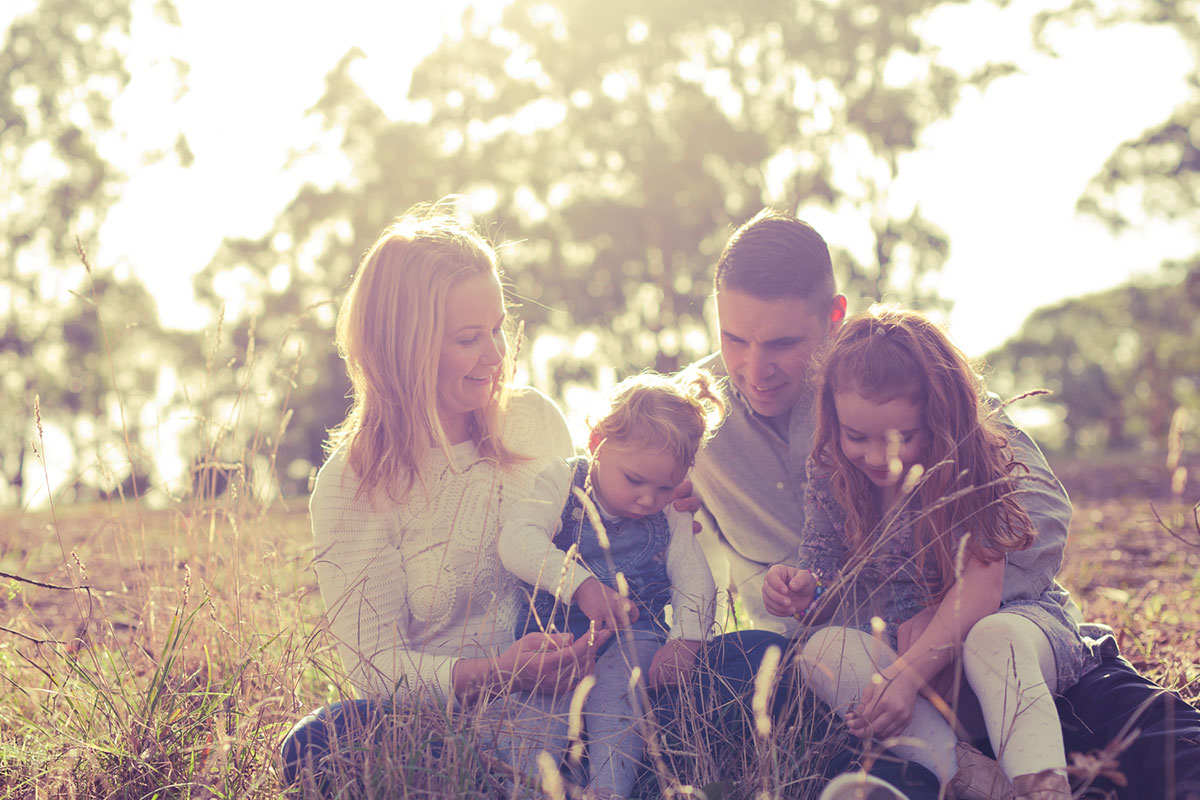 Being told that your beautiful daughter Chiara wouldn't be able to walk or talk must have been absolutely devastating. How did you and your husband come to terms with this news, and then adjust to the realities of what it meant to you and your family?
In the beginning, the reality of Chiara's diagnosis felt like too much to bare. It was heartbreaking. I cried for what seemed like an eternity. Yet, I also had to try and put on a brave face for my elder daughter, Grace, who was only three years old at the time.
It was such a messy time of anger, grief, sadness and fear, on repeat. I was an absolute mess. I was exhausted because Chiara hardly slept, and I never had the opportunity to rest during the day as we were either at a therapy, such as physiotherapy, or the hospital.
Despite all the challenges, my husband, Mauro, and I have always been united in our mission to give it our all, in terms of helping Chiara reach her full potential. We focussed on every single therapy you can imagine. We both scaled back our work so we could try and change her fate. Five years on and hundreds of therapies later, both locally and internationally, I am so proud of what we have achieved as a family. Not only have we embraced our family life, we are living life to its fullest. The joy and happiness we experience now far outweighs those early devastating diagnosis days.
It must have been incredibly confronting and put an enormous stress on your relationship. How did you get through these challenges? How has it made you stronger?
The strain on our marriage was enormous—it felt so unfair at times. We were both pushed to levels of exhaustion, with broken sleep and a crazy amount of anxiety and fear. We had to call 000 a few times when she wouldn't breathe properly or some other scary medical complication.
When you don't have anyone to blame, you can very easily turn on each other. You are under a lot of pressure, and support for parents is so limited—it's a huge concern. We had many arguments, and lots of, 'I'm sorry,' and, 'Let's try again'.
We got through because no matter what happened, we were always united in our mission to help Chiara. We also had another beautiful daughter, Grace, to love and care for, and our commitment to our girls made us stronger.
How do you and your husband practically manage the work-life juggle? What changes have you and your husband made to make it work for you and your family?
Such a good question! We have made massive adjustments to our work-life. I actually had to close down my yoga teaching business as I spent most of my time at the hospital. Mauro cut back his hours too: we couldn't manage otherwise.
To be honest, it's only now that Chiara has started school that we are able to look at getting back into the workforce in a much greater capacity. We also have to be realistic, as Chiara requires 100% care for all her basic human needs. So, we need to make sure we balance our health, our work, and the fact that we are her primary carers—for the rest of her life.
Flexibility within the workplace is paramount for parents raising children with additional needs. Hospital and therapy appointments run on weekdays, and your child's health can change suddenly and without notice.
What advice would you have for other parents facing a similar situation?
Reach out for support straight away, and set up your village. Stay on top of your health, both physically and emotionally. I highly recommend professional support in the beginning, such a counsellor, psychologist or other form of healing modalities.
Most of all I would say this, from my heart to theirs:
What you are about to embark on will change your life. It will expand your capacity for compassion and resilience. It will connect you with incredible people that you would have otherwise never met. It will redefine your sense of self and belief. You'll expand your knowledge and be motivated more than ever to create change. You'll be challenged—a lot—yet you will also be courageous, determined, strong and beautifully humbled. Your life will have new meaning.
So, tell us about Miracle Mama and what you hope to achieve.
I had a grand plan for motherhood; I think we all do. My daughter's diagnosis definitely wasn't part of it. I needed support after such a shock diagnosis and I found very little, so I created something that I needed: community and support.
I'm on a mission to create conscious change for mothers raising children with a disability or diagnosis. I built an incredible program which is literally changing lives, one special-needs-mama at a time. I help them to find peace and purpose in their extraordinary yet challenging motherhood journeys. I also created The Miracle Project to give mums a platform to share their story. Together, they are full of courage, hope, resilience and, yes, even a bit of humour.
I was recently invited to be a keynote speaker in the USA, so my impact is reaching families all over the world. I aim to be the bridge between the gap from the initial shock of diagnosis to living your most fulfilling family life!
How has becoming a mother changed your perspective on life? Has it made you more or less ambitious?
More ambitious! I've always been very driven but this experience has ignited something far greater than I ever imagined. I feel so fuelled with passion, and at the heart of everything I do is my daughter Chiara. I'm a huge advocate for creating change for all children and families living with challenges like ours.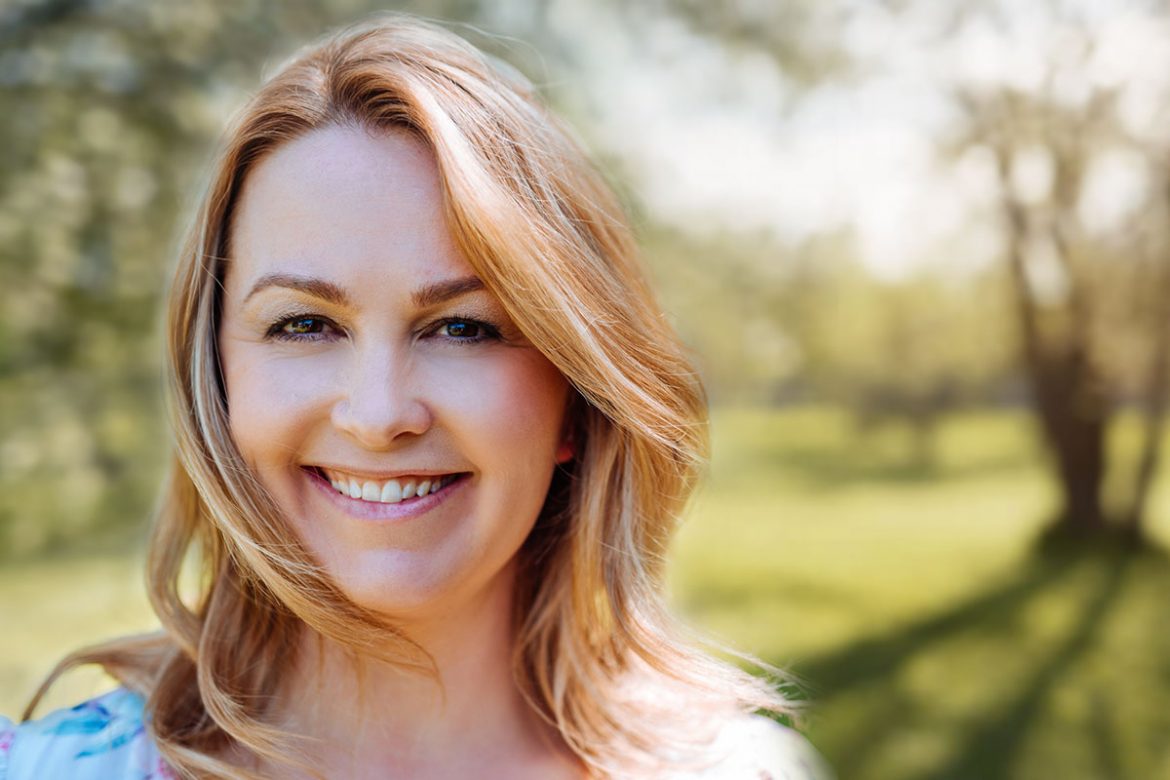 What skill or talent do you not have but wish you did? To sing! I'd love to belt out some tunes that are actually in key!
If you could only go to one holiday destination for the rest of your natural life, what would it be? Ikaria, a beautiful island in Greece.
Favourite time of the day is…sunrise.
Instagram sites that inspire you…@glennondoyle; @timesupnow; @petajean_; and @engagingwomen.
I'm happiest when…I feel aligned, on purpose, and I am having fun with family and friends.
I'm addicted to…jumping on my bike and riding along the bay.
Favourite wardrobe staple for work…active wear—not because I teach yoga that often anymore, but because I can coach, write and relax and then jump on my bike after a coaching call with a client!
Favourite wardrobe staple for weekend…through Melbourne winter it's been my adidas sneakers and my pink Patagonia puffer jacket—comfy and cosy.
My role model is…Frida Kahlo.
Heels or flats? Flats for day-to-day, and I totally rock a heel when it's time to party!
All photography by Emma Wise Photography.
Discover more Real Stories from our Circle In community HERE.