Supporting Working Parents and Caregivers
Did you know that almost nine out of ten people will become a parent in their lives? and 21% will become a caregiver for a family member who is ill, or living with disability?

Managers aren't typically trained to help team members navigate parenthood and caregiving. But, if provided with the right tools when help is needed most, your people leaders can become an appreciated part of an intensely meaningful or challenging phase of life. 
Download our guidelines to learn how you can help your managers and HR teams care for your people who care.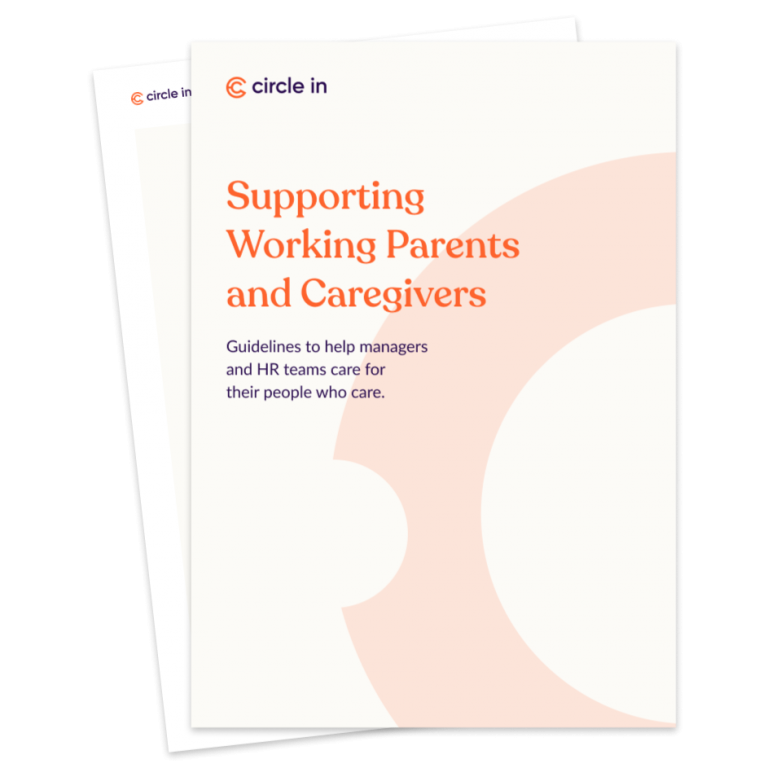 In this guide, you'll be able to:
Evaluate your employee experience
Explore some thought starters with your team
Get a taste of the ways you can take action today
© 2021 CIRCLE IN. ALL RIGHTS RESERVED