We love meeting fabulous parents who are changing the game in their industry. Meet Cherie, the socially savvy small business owner who tells it exactly how it is. This fabulously witty ladyboss gives a refreshingly honest account of how juggling motherhood and a business is 'a dog's breakfast'. We love her advice to not divorce your spouse until your youngest child is five, and the importance of always being kind. From dropping out of law school to starting her own business, we are sure you'll love this incredibly heart-warming story.
You are the owner of an extremely successful business The Digital Picnic. Congratulations on your amazing success! I'm sure it didn't happen overnight through. So can you tell us about your career journey?
The career journey, huh? I went straight from high school to a Bachelor of Law, which I subsequently dropped out of one year later. I was a really geeky, academic kinda school kid growing up, and so I was pushed up a year level throughout primary school. And as a result? It meant that I was tackling university at 17. Nobody knows what they want to do at 17…and so I dropped out!
Looking back, I should have always been in a creative field. And so that's where I've ended up after going back to school and specialising in digital marketing, working in this field professionally, taking out an award in 2014 (Australia's best social media manager) and then launching my own business at the end of 2014.
You have two gorgeous kids. When you reflect back, how has your career changed since becoming a mum?
I was always the 'career person', and I didn't think motherhood would change much (yes, I know, so naive!). But after my firstborn turned one, we signed up at a local daycare, and I assumed that would be the point that I made my full return to work.

Except that the whole experience was next-level-traumatic and, long story short, the (incredibly beautiful!) director pulled me aside and said, "I'd advise you to pull your son out.  He is so incredibly anxious, and his behaviour is regressing, and he's showing some really anxious behaviours. Mum to mum, and childcare educator to working mum, some children just aren't suited to daycare, and I'd say your son is one of those."
I was speechless, and I immediately pulled him out and negotiated my full-time work schedule to be exclusively from home. It sounds dream-like, except it was legitimate hell on earth. We got through it (somehow), but that was the beginning of my new life as a stress head, and I don't think I have ever stopped stressing since, ha!
My son, Max, went on to start at a local kindergarten a couple of years later, and he was amazing. The director of that centre was spot on, guys! Max really just was one of those kids who needed a little more time at home, and I was one of the 'lucky ones' who had a flexible and family-friendly employer but, man, juggling full-time work-from-home? I highly don't recommend.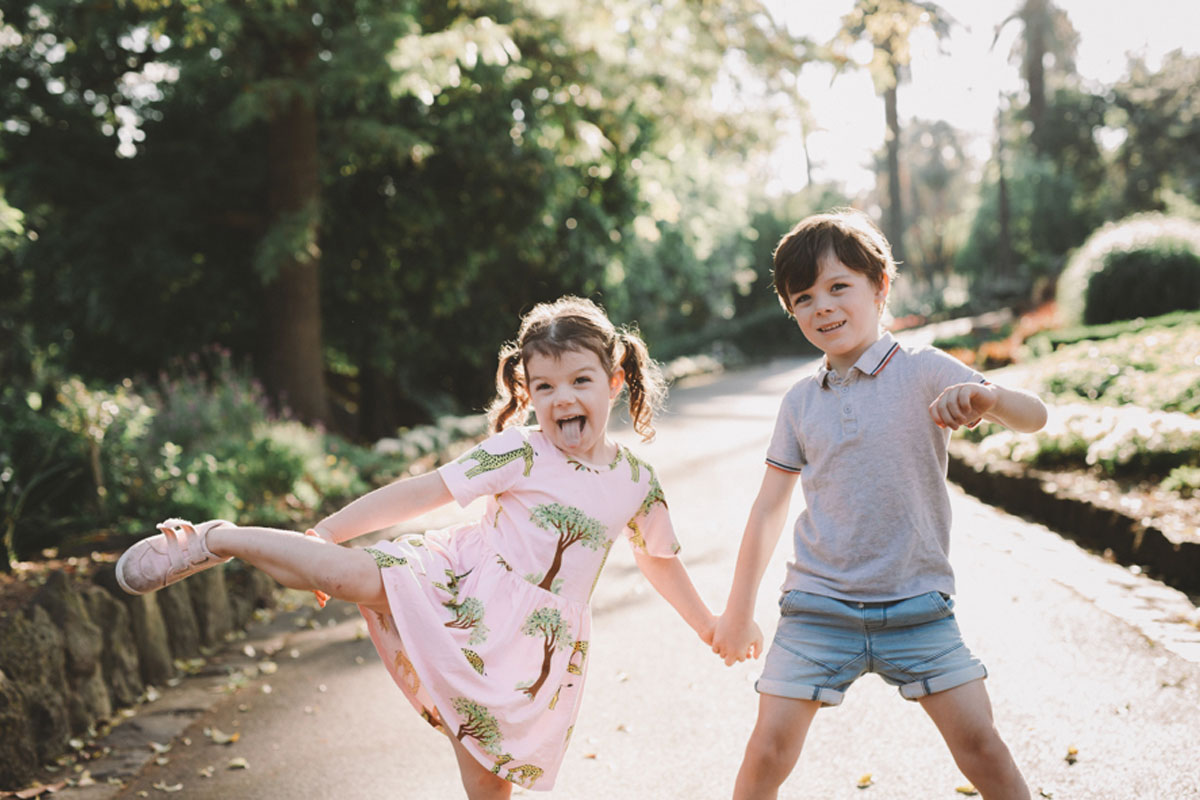 Do you ever miss your pre-mum life?
Definitely. Definitely. But I wouldn't change anything…not a single thing.
I just miss the obvious things like uninterrupted sleep, only managing myself, a permanently clean home, my pre-baby body, zilch 'mum guilt', a fresh face, no dark circles under the eyes, the list goes on!
How do you deal with guilt?
I have a tough exterior, so a lot of folk probably think that I don't struggle with this but, my goodness, I do.
I would come undone over tougher childcare drop-offs where the kids are begging you to stay for 20 minutes, but you have a meeting in 15 minutes. I hate how many school assemblies I miss. And that I wake up on weekends absolutely fried from my beyond full-time working week and feel like I don't have a lot left in the tank to make my kids weekends the Best. Weekend. Everrrrrrrrr!
Y'know…likely what we all battle with at times.
I guess I just land on the peaceful fact that I'm doing my best, and that my children are seeing their mum working really hard, and I have a bigger, long-term happy goal that I am working towards.
How do you juggle motherhood and what are your tips?
OK. My juggle is a dog's breakfast. But these are the things that I've learnt as a school mum juggling daycare in a different suburb, and having very hurried mornings getting the school run done, day care drop-off done and attempting to get to work by 9.30AM before meetings kick off.
Make school lunches the night before.

Get a cleaner…and try not to run away and marry him/her.

Outsource, outsource, outsource!!!

Don't look at your phone in the mornings (it sucks the time!).

If you want to rock up to work feeling good? Wake up earlier to factor in shower/hair/make-up/shave for dads.

If you're exhausted? Sleep in until 6.45AM, and sacrifice hair and make-up.

Have a 'cheat meal' up your sleeve. Mine is pasta with melted butter and Parmesan cheese. Kids love it!

Say 'yes' whenever you're offered help!
I handle tough days in the office by…
I married my childhood sweetheart (and he's my best friend), and so he knows, he just knows, those really tough days mean I need to lay on the couch with him, and he'll play with my hair while he's watching Netflix until I fall asleep.
He's the legitimate best.
The best advice I was ever given by another parent is…
Don't divorce your spouse until your youngest child is five, ha! You need to understand that I have a really dry, sarcastic sense of humour, and the friend who dished out this advice is equally as dry and sarcastic, but to give pretext to that story…
I struggled with the jump from one child to two (mums of two or more, I am sincerely sorry for how hard you'll obviously be eye-rolling right now, ha! But I really struggled). And with that struggle came the marital strain. When you've been solid for 16+ years, that first bit of strain feels really exaggerated, and I wondered to myself, "Gosh, will we make it?"
But my friend was bang on correct. It gets easier as the kids grow older, and I can look at my husband again and feel some connection. When they were younger, I felt completely depleted after days at home with a newbie and a toddler, and so my husband and I were just like…flatmates. Flatmates who were seriously starved of sleep, and took it wherever/whenever we could get it. Now my kids are that little bit more independent, and so I don't feel entirely depleted anymore.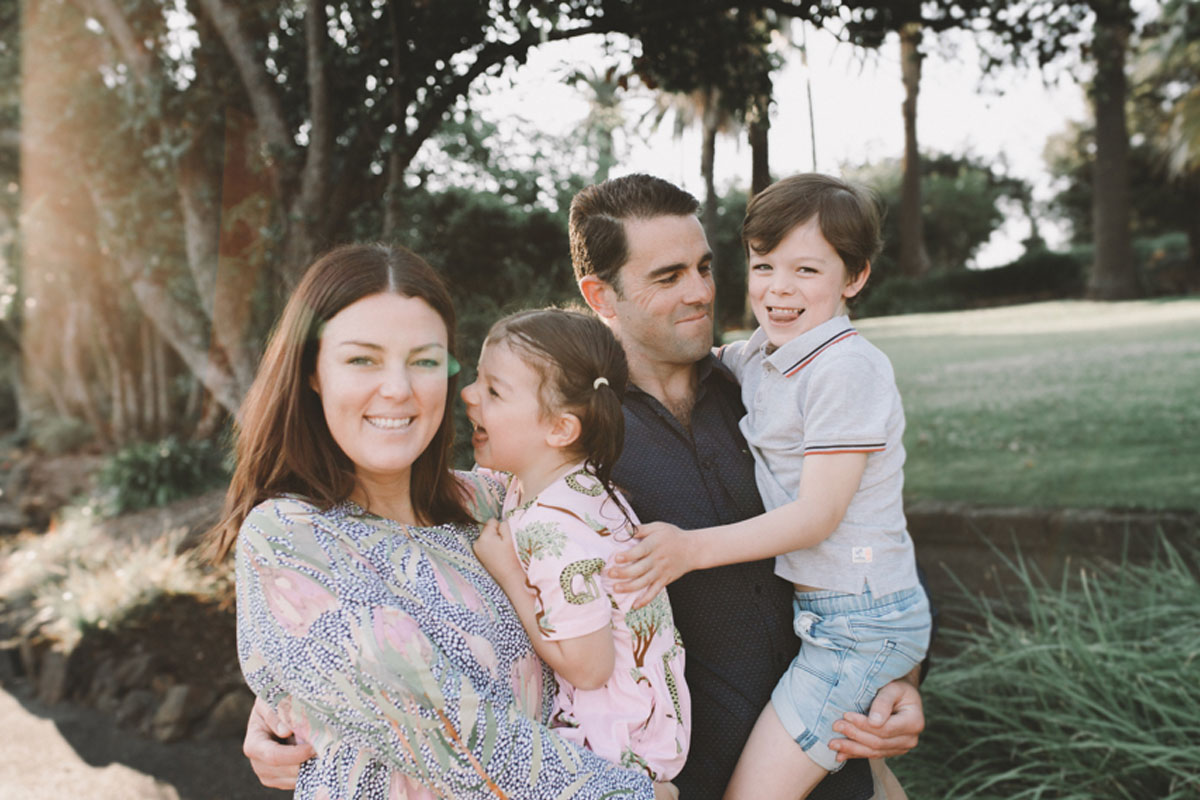 What has being a working mum taught you?
Lower. Your. STANDARDS, ha! I'm not even joking!
What's the one thing you would tell your younger self?
My first five years were spent in emergency foster care homes, so I would tell myself "you're going to have your own children one day, and they're not going to know what you know, and they're going to feel loved beyond their wildest dreams…all thanks to you".
What's a mantra you live by?
Be kind, always…because it will always come back to you.
Favourite time of the day is…kids' bedtime!
Instagram sites that inspire you…@jengotch.
I'm happiest when…I'm in Bali with my family.
I'm addicted to…cleaning my house. It makes me so happy.
My role model is…my dad…my hero. x
Discover more Real Stories from our Circle In community HERE.